About Us
We don't like to talk about ourselves much, but you probably want to know a bit about who you're working with. So here's a little bit about who you're working with.
We Help Construction & Home Improvement Businesses Get More Customers.
That's our mission.
Small businesses are often overlooked and underserved by marketing agencies, web developers, and consultants.
These marketing companies tend to favor higher-profile clients (Re: clients with bigger budgets).
This makes it tough for the little guy to compete in a world that is stacked against them.
I know this because I was one of those agencies.
I've been in marketing and advertising since 2006, and a small business owner since 2011.
I founded, built, and managed a pretty big inbound marketing agency who worked with high-profile clients like hospitals and healthcare systems, construction companies, and law firms.
Although I loved the work I was doing, I felt like I could do more to help smaller businesses and non-profit organizations compete.
So I sold my agency and started Eleven Eleven Media.
Eleven Eleven Media is a digital marketing agency that helps local construction & home improvement businesses set and reach their business development goals.
Every organization has a mission and goals, and almost every time, these goals boil down to the same thing…
…getting more customers and increasing revenue.
So…we streamline the process and help to find new customers where they do research and make decisions—online.
We do this by creating and promoting strategic digital content, including:
Websites
Search-engine specific content
SEO/Maps visibility optimization
Videos
Social media advertising
Digital display advertising
Lead capturing and lead nurturing
ADA Accessibility
Basically, we become your marketing department; we learn about your business, create strategies to help you succeed, then implement those strategies and track our results to show you a concrete return on your investment…
"I want Eleven Eleven Media to be an easy choice for you to make, and a choice you will be thrilled that you made because of the results you got."
Let's talk for a minute about your investment.
Eleven Eleven Media offers affordable marketing and business development services at a fraction of the cost of larger agencies. We can do this because we have created systems and proven processes that allow us to do more in less time.
We also keep our own overhead low, intentionally staying small so we can help other small businesses succeed. We work with a limited number of clients at a time to make sure that our work is of the highest quality, so you can rest assured that your company is in good hands.
I've done the big team of employees, the company car, the big office. But when you break it down to basics, the client was still paying for our ideas, creativity, and strategy. By staying small ourselves, we can offer 'big agency' strategy and implementation at a fraction of the cost of working with a big agency.
My goal is to make it easy for small businesses to find us, learn about what we can do for them, engage with us, and see the results of our work quickly. I want Eleven Eleven Media to be an easy choice for you to make, and a choice you will be thrilled that you made because of the results you got.
Small Team. BIG Results.
Our small but mighty team is ready to rock and roll for you.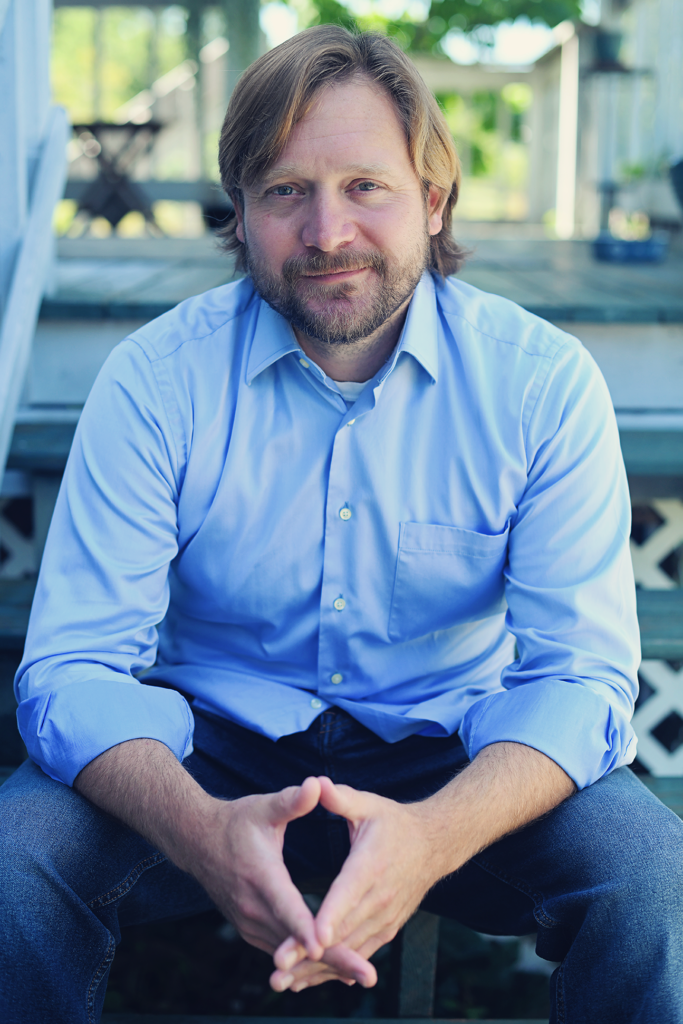 Michael J. Arbogast
Owner | Marketing Strategist
Michael J. Arbogast is a Morgantown, WV native and two-time graduate with honors from West Virginia University, first with a Bachelor's degree in Business Administration (marketing) and later with a Master's degree in Liberal Arts (creative writing/philosophy).
From 2011-2017, Mike built, managed, and sold his first digital inbound marketing agency.  During that time, he and his team helped organizations of all sizes (including health systems, hospitals, construction companies, attorneys, and non-profits) to get more customers and reach their goals.
He also helped the agency earn numerous awards in video production, web development, music production, and integrated marketing campaigns, including 16 Telly Awards.
Since founding Eleven Eleven Media, Mike has consulted with and provided services for dozens of small businesses around the U.S. and Canada, and has never been more at peace with himself.
Mike is an avid musician, artist, and writer and jumps at any chance to create.
John Daniloski
Marketing Strategist
John Daniloski is from Arendtsville, PA and is a graduate of California University of Pennsylvania, with a Bachelor's degree in Sport Management. 
Since 2010, John worked for a local Morgantown newspaper in the advertising department. He has earned multiple accolades for his advertising prowess in those years including the 2017 Account Executive of the Year Award.
John turned his focus to digital advertising in 2018 and has helped businesses big and small acquire new customers. He helps find new and interesting ways for his clients to reach their target audience. 
Since joining Eleven Eleven Media in March of 2020, John has put his knowledge of retargeting, geo-fencing, targeted emails, and OTT to work for the company and its clients.
 John lives in Uniontown, PA with his wife Mallory and his two daughters Quinn and Piper.
Shannon Arbogast
Creative Design & Content Specialist
Meet Shannon Arbogast, our social media writer, photographer, and creative design specialist! With a background as a Teambuilding and Group Culture Specialist, she is no stranger to designing creative experiences that engage and motivate people. She has brought these skills to our digital marketing company, where she is passionate about developing effective strategies that resonate with small businesses and their customers.
As an avid outdoor and landscape photographer, Shannon loves traveling to "bucket-list" locations with hubby Mike, capturing stunning images that inspire her and others. When she's not behind the camera or creating amazing content for our clients, she enjoys managing her and Mike's home-version of the "Greatest Show on Earth" consisting of their lovable boxer/lab pup, Caboose, and their two circus cats, Barnum & Bailey.
With her passion for creativity and collaboration, Shannon is an essential part of our team, helping us to develop effective strategies that help small businesses succeed in a digital world.
Eleven Eleven Media
Mailing Address:
Eleven Eleven Media
1829 Fairchance Road
Morgantown, WV 26508
Phone: 304.566.8988
Email Us
BUSINESS HOURS:
Mon - Fri: 9:00 a.m. - 5:00 p.m.
Questions? We Have Answers!
Ready to discuss how we can help you?  Simply fill out the form below, and make an appointment with us to talk!